Webinars: Swagelok
Swagelok Company is an approximately $2 billion privately held developer of fluid system products, assemblies, and services for the oil and gas, chemical and petrochemical, semiconductor, and transportation industries.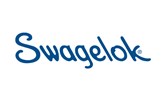 In this webinar, Swagelok will explain how to decide between grab sampling and online analyser systems, requirements for designing a high-performing gas grab sampling system, and tips to find a grab sampling system that meets customers' specific needs.
---
Showing 1 to 1 of 1 oil webinars.