Webinars: Swagelok
Swagelok Company is a leading developer and provider of products, assemblies, and services for customers with fluid system applications in industries including oil, gas, chemicals, semiconductors, and clean energy. Millions of the company's products are in use around the world.
The Swagelok brand and name have long been synonymous with exceptional quality and reliability. The company's expertise in materials science, product design, and fluid system performance – combined with an extensive global sales and service network – enables Swagelok to be a resource that customers rely on for experience, insight, and support.
Swagelok is committed to fostering a corporate culture that promotes the company's core values of innovation, continuous improvement, respect for the individual, quality, customer focus, and integrity.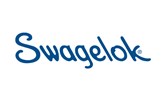 ON DEMAND- In this webinar, Swagelok will discuss some of the common problems experienced in offshore medium-pressure fluid systems, the differences between the fittings technologies used in these applications, and what factors affect the total lifecycle cost of fittings. Strategies for countering vibration, corrosion, and other threats to fittings, will also be considered.
---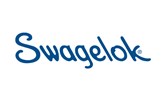 ON DEMAND - In this webinar, Swagelok will explain how to decide between grab sampling and online analyser systems, requirements for designing a high-performing gas grab sampling system, and tips to find a grab sampling system that meets customers' specific needs.
---
Showing 1 to 2 of 2 oil webinars.