White papers
Download technical white papers from the upstream industry.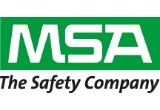 Facilitating worker connectivity through area monitoring – the future of worker safety explained.
Published on the 01 June 2020
---
Download this white paper to learn how Tsubaki® KabelSchlepp® upgraded the performance of a logistics company's cable track system.
Published on the 08 November 2019
---
Showing 1 to 2 of 2 oil white papers.