ONS 2020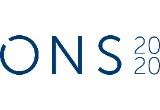 31 August 2020 - 03 September 2020
---
CANCELLED
Make the most of your business opportunities at ONS. Connect with your customers, meet technical leaders and share learnings, highlight innovation and discuss the future of technology development and innovation in the energy sector.
Meet the decision makers
Engage with your stakeholders – from local politicians to global decision makers, and establish your position in the energy industry. ONS is the largest gathering of stakeholders, so use the opportunity to seek feedback and understand the views of those who support your business. The ONS Conference attracts top executives and state leaders.
Help your business grow
Make yourself visible to one of the largest gatherings of operators in the world. ONS is the ideal venue to connect with your target group and showcase your technologies and products. Engage with new partners and suppliers and attract investors and new clients. The value for your business makes exhibiting at ONS a wise marketing decision.
Connect and reconnect
Welcome to one of the largest networking events in the energy sector. Take advantage of the exceptional networking opportunities and connect with industry leaders and innovators. With more than 60 000 professional visitors and 1200 exhibitors, ONS is the ideal arena to establish new partnerships and alliances.